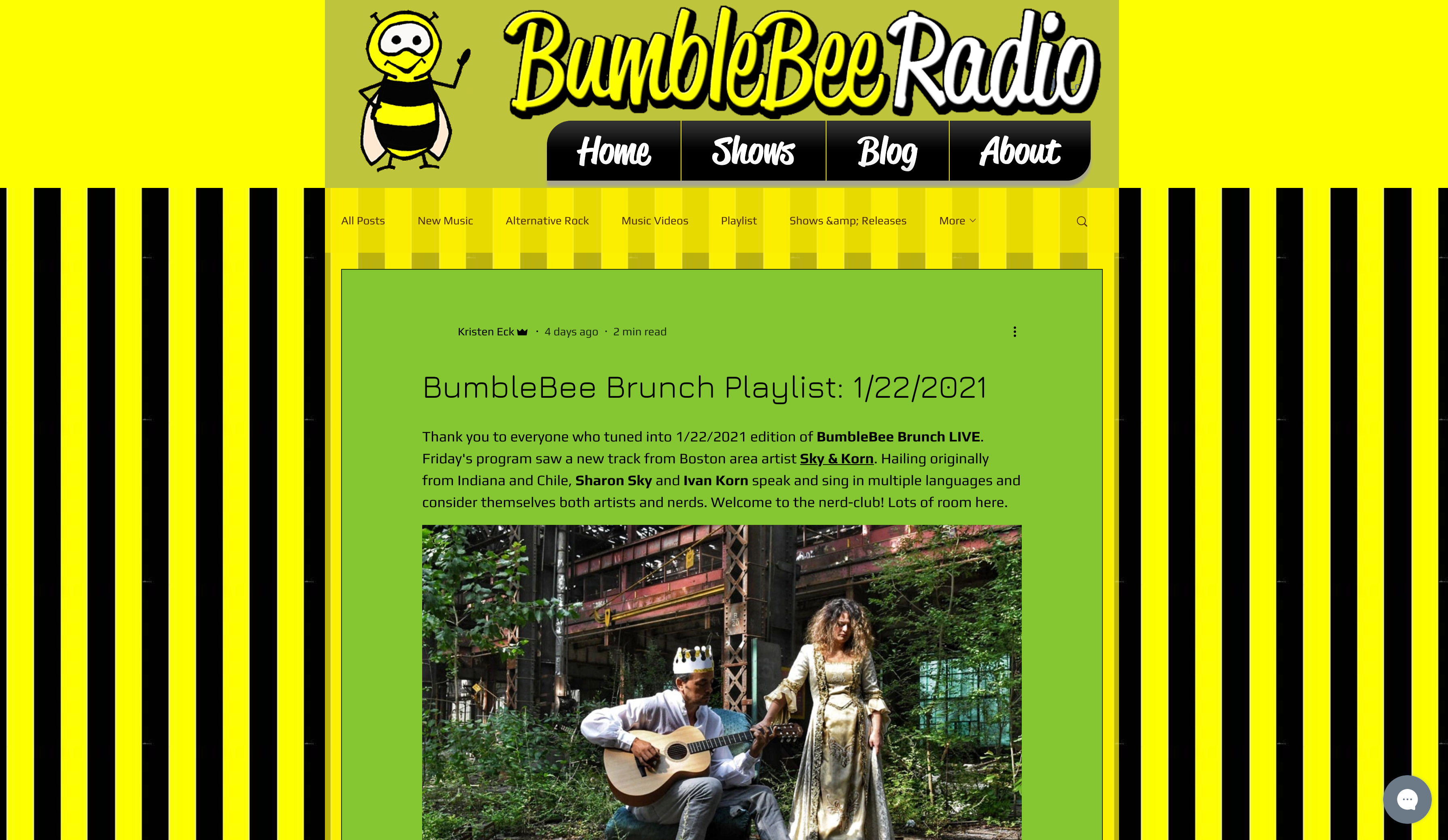 Hi All!
Sky & Korn are excited and honored to be featured at the top of BumbleBee Radio's 1/22/21 playlist blog! We love our cover art photo taken by Shelly Wilson McKenna (@ninja_rocker) and it's great to see it represent this week's blog. It's also amazing that "Pulse" is on *Heavy Rotation* on BumbleBee Radio, available online 24/7!
Go HERE to see all the great indie music played in the 1/22/21 Brunch show, along with info about the artists. (You'll notice links, too, where you can download and stream "Pulse" and the other new music by indie artists featured that day.) What a great resource - thanks Kristen Eck! 
I highly recommend the BumbleBee Brunch online radio show, which airs every Friday from 10:00am to noon! It's super well curated and produced, and is a pleasure and an education to hear.
Love to all,
Sharon